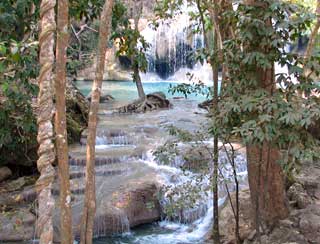 If you've travelled outside of Southern Ontario, and have some photos of the trip that you'd like to share with our visitors, then we'd be happy to have you send them along to us to feature in "Your Beyond Ontario". It can be Northern Ontario or even Southern Ontario where we haven't been. There is a lot of great hiking all across Canada that we'd like to feature as well. The USA is another great hiking area that interests many. Of course there are those tropical places that we love to visit and hike in exotic locales. Beyond Ontario can stretch across the oceans as well and we're interested in that also.
Give us a bit off background and some titles for the photos.
Beyond Ontario 1: Jasper National Park
Photos 1-12 by Josie Li (now in Member's Blog)
10 people from 3 cities. 130 kilometres of hiking. 7 days at Mount Robson and Skyline Trail of Jasper National Park. An experience of a lifetime!
Beyond Ontario 2: Algonquin Peak Adirondacks
Photos 1-10 by Josie Li (now in Member's Blog)
Climbing Algonquin Peak (elevation 1559 m) - the 2nd-highest peak in the Adirondacks, NY.
Note: These photo albums have been moved to the Members Blog section where they may be viewed.
Instead of emailing us your Beyond Ontario photos (limit, 15-20 please) along with a brief description to place in an album, you can now post directly in our Member's Blog.